Just who is Color-ize? What's with the hyphen in the middle of the name?

The WHO: We're a graphic and web design company located in Storm Lake, Iowa. This is just our physical location. Our digital location is, as is the case with the web...everywhere! We strive to be the innovative partner to our clients and customers who need to get fresh perspective on their business. We listen to their ideas and use this to help them attain new objectives. We use practical advice, timely service, and provide an excellent product - no matter what.

The HYPHEN: You know you've always wondered what is with this being hyphenated. The thought process may range from: "It's so hard to remember, colorize is one word, not two so why hyphenate?" to maybe "That's so confusing!" Well, here's the response I got when posing this question to founder and President Lona.

It all went together with the thought process. The objective is to create something beautiful and creative. A lot of the beautiful and creative require a splash of color to enhance them and make them truly stand out. This color thought process led me to wanting not just a color product, but a Color-ized product! It's your product...we add the statement! The hyphen is our twist to the imagination.

Still curious who we are? Well, you can see what we look like below, or you can even read a bit about us. (We don't mind people stalking us, go ahead - indulge; we won't consider you a creeper).

Lona Munger,

President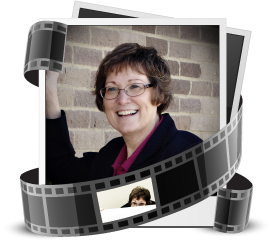 Lona Munger is the President and Founder of Color-ize, Inc. It all started in 1994 with her being the only graphic designer for the business, the only print production person, and the sole member of this soon to grow family. Long hours, dedication, and just plain stubbornness grew the business into what it is today.
Most of the time you'll find Lona in the office. However, if she isn't in the office, you'll find her visiting with her family and grand babies (which if you stop in ask about her grand babies you will make her day just letting her show off their cuteness). She loves to dance with her husband, and enjoys getting out to dances and just enjoy herself. Family stops in regularly to check in on her, and she always likes to take time out of her busy day to talk to them.
Shirley Hogrefe,

Administrative Assistant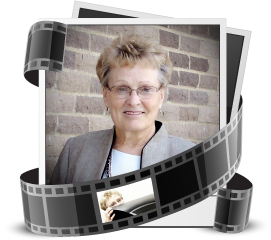 Shirley Hogrefe has been working at Color-ize as the Administrative Assistant since 2005. She is one of the most astute and organized woman on the team, reminding us all of events that we have to attend, take care of, or just be aware of.
While in the office she maintains the book work for Color-ize, organizes the files for the office, and maintains tabs on everyone's lives and how they are doing. A grandmother first, she loves to hear about any happenings going on in others lives involving family and if you talk to Shirley for any length you'll know she is going to ask you about 20 questions before you're done with the conversation. Also, you'll learn quickly about her three grandsons. You'll always hear about them by name, and she loves having them up for supper or just talking to them on the phone. Occasionally her husband stops in to check up on us and have lunch with Shirley; which is always a welcome change to the day.
When Shirley isn't at Color-ize, she still isn't slowing down. She also is one of those pesky phone fund raisers. Don't worry though, she's the nicest one you'll ever talk to. She also enjoys cooking, and is known to spend a whole day just baking.
Angela Weitzel,

Graphic Designer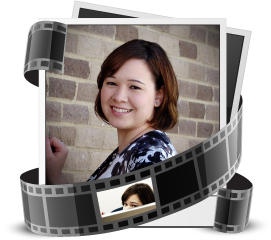 Angela is one of our graphic designers and has been working at Color-ize since 2002. With a bachelors degree from UNI in graphic design, she brings a powerful set of design skills to the table. Most of the portfolios displaying the printed designs are developed somewhere in this girl's head and designed with her Illustrator/Photoshop skill set.
When Angela isn't in the office making beautiful designs, she's making other things look elegant and decorative. She loves to do interior design, and coordinate things into beautiful master pieces. Her photography skills are nothing to sneeze at either. She has the perspective eye (just like in design, imagine that!).
Some of her other hobbies include hanging out with her husband Ryan, going to Europe, and doing impersonations of famous people. She also has a minor in German and if prompted will speak a little in German.
Don Munger,

Large Format Production Specialist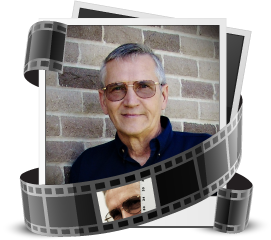 Don Munger is our Large Format Production Specialist.  Don is busy running our print and vinyl cutting departments.  He is challenged by the various products we print on from tag board, coreplast, foam core, sintra, polymetal and has even tackled glass. Don has a good time running the vinyl printer/cutter creating all sorts of labels and vinyl decals.  He also prints the roll to roll media as well for paper posters, vinyl banners, backlit signs, tradeshow graphics and retractable displays.  Getting the projects finalized so we are always meeting the deadlines required of us.

Don is a big fan of auctions and garage sales. He also enjoys visiting with his family, dancing with his wife, and loves to travel.
Grace Bodey,

Graphic Designer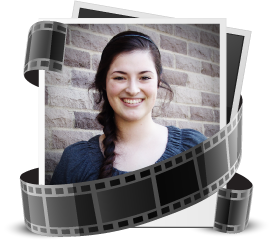 Grace Bodey started as a Graphic Designer for Color-ize in 2013 when she was still a senior in college at Buena Vista University. She's one of those people who likes to stay busy!
Grace creates print products like business cards, posters, postcards, brochures, banners, and vinyl decals. She particularly enjoys branding several pieces for one company or event. Logos and invitations are her favorites.
When not in Iowa, Grace is visiting her native Chicago suburb in Illinois. Her soon-to-be-husband Matt is a tech geek as well. They love watching movies, vegetarian cooking, and making corny jokes. Grace considers chocolate to be a necessary first aid kit item and will bake something for you if you ask.